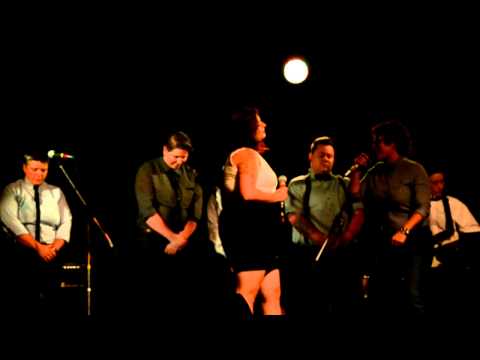 on cultivating momements of whimsy and connection...
mmmajestic: lez be real pals, i get really fucking bogged down sometimes. i have recently started to realize that having whimsical experiences and having heart connections with others are coping mechanisms form me and make me feel 'spiritually rich' as jessica would say. here are some examples of how i make myself feel better when shit feels hard. this list is really incomplete and will be very...
4 tags
Ashley Aron, Bitch: Crema →
ashleyaron: Last night I had a vivid dream about crema. I was pouring shots and watching the thick caramelized sugar swirling in ribbons slowly dissipate over and over again, left repeatedly staring quizzically into the murky darkness of the coffee beneath it. I woke at 4:24 am in sweats and quickened…
Ashley Aron, Bitch: Kiss my fat, neutral ass... →
ashleyaron: The other day I got in trouble in my acting class for wearing gold nail polish and drawing on my eyebrows. We are expected to come to class with a "neutral body". That means no make up and no nail polish because, wait for it…"It's a mask underneath which hides our truer, realer, more authentic…
THAT'S SO MAJESTIC: A Majestic Guide: Finding... →
mmmajestic: The lovely Little-Mx-Switch just asked me this question, and since I love to procrastinate thought I would make a little guide because I get these questions a lot. Question: "Hey Majestic! I was wondering if you had any tips for how to look awesome in clothing that is more masculine when…
6 tags
7 tags
Ashley Aron, Bitch: Invasive Interaction Du Jour →
ashleyaron: Ground floor. Suit gets on the elevator. 1st floor. SUIT: So, how's the baby factory? ME: Baby factory?! SUIT: Yeah. Suit gestures to my abdomen. ME: Slow head shake, direct eye contact. Nope…just a fat girl. SUIT: Really?! Suit opens my jacket and touches my body to make sure I'm not…
Self-care, bitches. →
ashleyaron: I gotta be honest, kids. Things are rough. This thing happens when the people that made you die, where you stop knowing how to take care of yourself. It's like when your mom goes away for the weekend and leaves you in the house to fend for yourself and you eat nothing but frozen pizza for three…
3 tags
2 tags
Ashley Aron, Bitch: I started a blorg. →
ashleyaron: Dudes, check it out! I started a new blog. I left Facebook so now I need somewhere to post pictures of my cleavage and be self-deprecating. I also need somewhere to think and write through my grief process and post pictures of my cleavage. I think you're gonna like it 'cus sometimes I think I say…
Family
Today is one year since my dad died of a massive heart attack.  And it marks two and a half since my mother died by suicide.  Today is one year since I was cut loose from the apron strings of girlhood. I awoke this morning at the same time I did last year when my sister called me to tell me they were all at the hospital and Dad had died.  I remember I went into Majestic's room and they...
Dear Majesstica,
I am peeing my pants with excitement for this weekend. Literally.  I actually just had some stress incontinence.  I can't wait to peacock with you in lashes and plunging necklines and gold short shorts and sky high heels and moist vaginas. I will do anything you ask me to do.  Literally. ANYTHING. love, Ashley
ATTN: Vancouver →
etiquette-etc: - PLEASE CIRCULATE WIDELY - The Filipino Canadian Youth Alliance, Philippine Women Centre of BC and SIKLAB for Migrant Workers will be rallying in protest of a Filipino man who was set on fire by a neo-Nazi group here in Vancouver. This happened in 2009. After 3 years, the 2 men involved are…
Is it wrong that I really want to get glitter...
And then I farted in dance class. Obese Lifestyle.
Dear Butt,
YOU ARE DIMPLY AND SOMETIMES PIMPLY BUT, TO PUT IT SIMPLY I LIKE YOU. love ashley
How much better would dance class be if it was...
decolonize your mind: Here are some thoughts... →
mikroblogolas: Here ae some thoughts brought up by the discussion around "Not queer as in radikewl, but lesbian as in fuck you." First, the image is not anti-queer. It says "Not queer as in radikewl," not "Not queer at all." Because lesbian and queer identities are not mutually exclusive. "Queer" can… OK. I promise this is the last time I will post anything on this now quite tiresome...
This cute thing happened the other day...
where I was ta-ta-ta-touchin myself, and when I came, I felt an overwhelming sensation of love.  I don't usually masturbate. In the past, it has made me feel lonely and sad.  Sex, for me, is usually about connecting with another human, and masturbation generally just bores me.  BUT.  This time was different.   It was just a flash, but I felt pure gratitude.  I was grateful to my body for...
FACT: Lesbians drink red wine to stay youthful,...
oh tumblr, sometimes you make my heart hurt in the bad way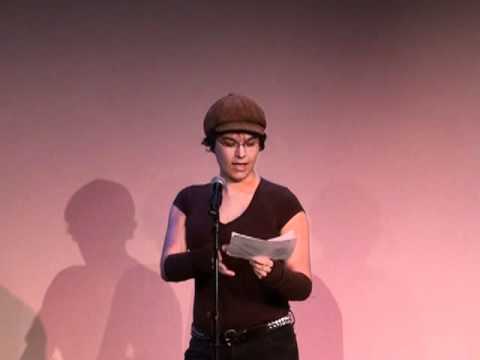 xxnova asked: Ashley: I think I recognized you today in Vancouver, but I wasn't sure enough to say: thank you so very much for this tumblr. It has made me infinitely more comfortable with my gender identity & body image. Please continue doling out generous servings of wonderful.
Dear Erin,
I am so proud of you and your fierce little heart.  I know how hard it's been to listen to lately.  But you are accustomed to its tune and you know how to move that body of yours to its rhythm.  Get reacquainted with it.  Your heart is ferocious and familiar, and it knows where you're going.  You are making brave choices right now but I think they are the right ones.  I love you and am...
3 tags
dear hungry v's: what does living a hungry virgin...
moxxxieheart: glitterpolitic: TELL US TELL US TELL US TW: Eating Disorder/Self Hate In my experience, hungry virgin feels like the most authentic reclamation of a slur. I am wildly uncomfortable in the presence of these two words yet I feel a compulsion to use them. The syllables roll around in my mouth like waves of the furtive and secret early moments of masturbation. It is a phrase that...
4 tags
2 tags
dear hungry v's: what does living a hungry virgin...
TELL US TELL US TELL US
"Sometimes a breakdown can be the beginning of a kind of breakthrough, a way of..."